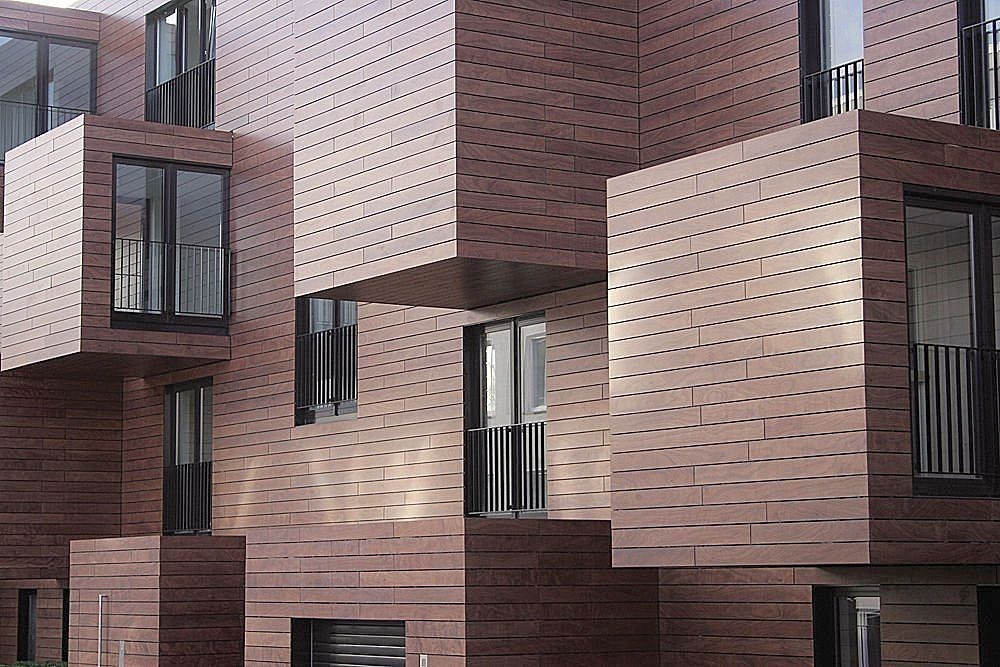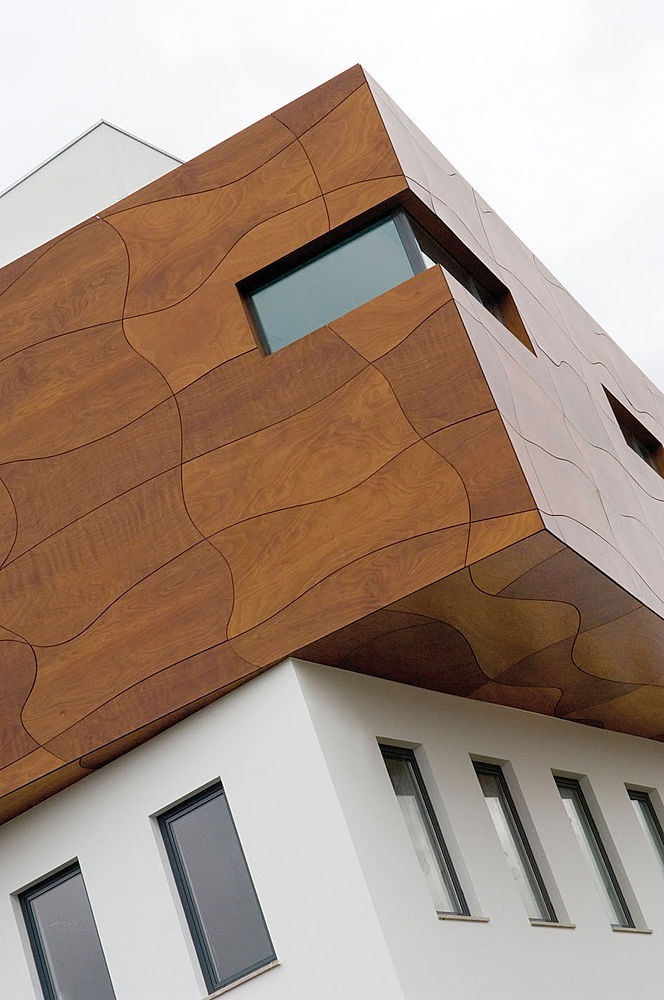 The Firm Sap
The firm SAP srl, with its different system meeting any requirement in the field of the realization of aluminium doors and window frames, offers complete facades, partitions, reticular structures.

The building used for work, sport, commercial and social activities, present many functional and architectural requirements. The many possible utilizations of our aluminium window and door frames, make them meet all these requirements: from the very simple frame to a complete facade, including all intermediate types.
SAP srl can realize any designs and architectural solutions.
ProdEX (by Prodema), our updated line of exterior coverings, is changing the way of thinking in the world of architecture across the globe. A whole new world of possibilities for those architects or building technicians who are looking for a genuine alternative to other cold, grey and common materials to cover their building façades. At long last, ProdEX (by Prodema) provides a class of products called Wood Composites, which bring together all the good points of such a noble, beautiful and versatile material as wood, and the guarantee of performance and durability that our patented paper and resin-based formula provides. ProdEX belongs to a new generation of products, and Prodema, S.A. is one of the only companies on the market manufacturing exterior façade panels with wood veneer. ProdEX panels may show certain characteristics that are inherent of natural wood itself.
ProdEX is a composite panel faced with a natural wood veneer and coated with a proprietary coating, based on synthetic resins and PVDF, which protect the panel from the effects of sunlight, chemical attack (anti-graffiti) and the damage caused by atmospheric agents.
The different layers of material give the panel its unique characteristics:
Appearance
- Attractive aesthetic qualities due to the nature of the product – natural wood.

- Solid colour according to EN 438-2 standard, section 28 and 29.
Prodema
S.A., as part of its philosophy of constant improvement, relies on external companies of international renown to certify its products and processes.
Prodema S.A. is registered with the following standards:
- ISO 9001-2000 on quality management
- ISO 14001 on the environment
- PEFC Chain of Custody upon request for ProdEX panels.
The
ProdEX
material complies with the EN-438 standard and holds the following certificates:
- AVIS TECHNIQUE from the CSTB (France)
- ZULASSUNG (Germany)
- Q-MARK from BM-TRADA (United Kingdom)
- DIT Plus. (Spain)
Some of ProdEX excellent features have been tested in prestigious laboratories:
- Reaction to fire: EN-13501-1:2002
- Graffiti resistance: ASTM D 6578:2000
For those panels that are not installed vertically, the guarantee will be reduced to 5 years, due to the fact that the surface may age faster as a consequence of the greater angle of incidence of the solar radiation and due to the fact that rainwater may remain on the surface.
For any further informations, please contact us by e-mail.